Our layettes are created for newborn boys, girls and preemies. The clothes are new or gently-used, from stores or handmade. Layettes provide basics and extras for the first few months of life.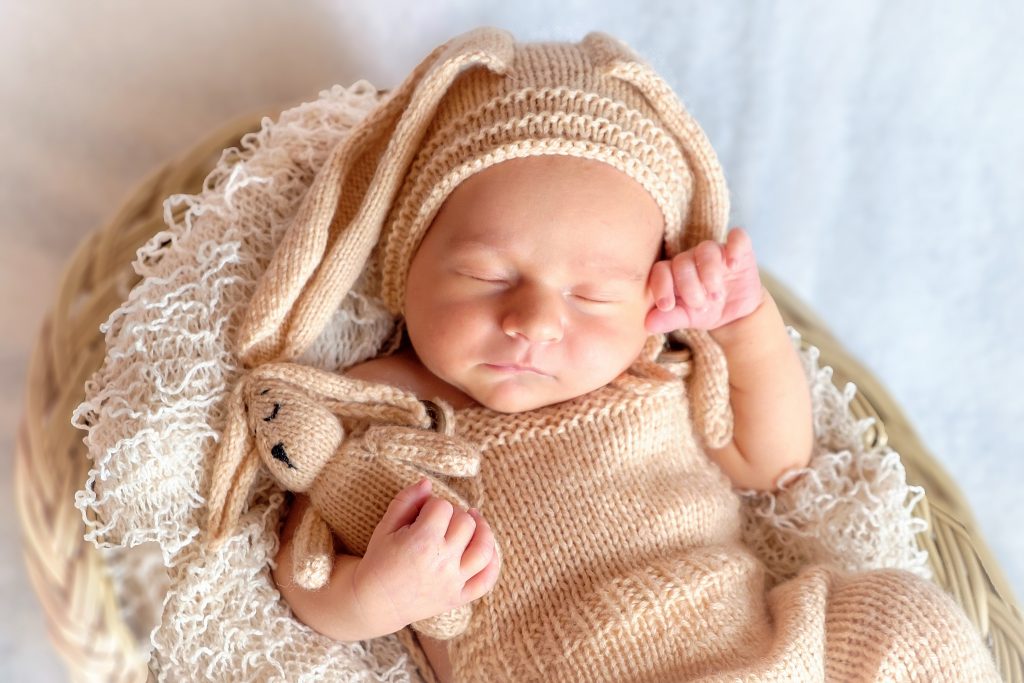 Gowns
Pajamas
Fleece sleep sacks
Onesies
Sweater, hat, booties
Burp cloths, bibs
Washcloths, towels
Diapers, wipes
Receiving blankets
Quilt, blanket
Baby wash, diaper cream
Extras like infant nail clippers, thermometers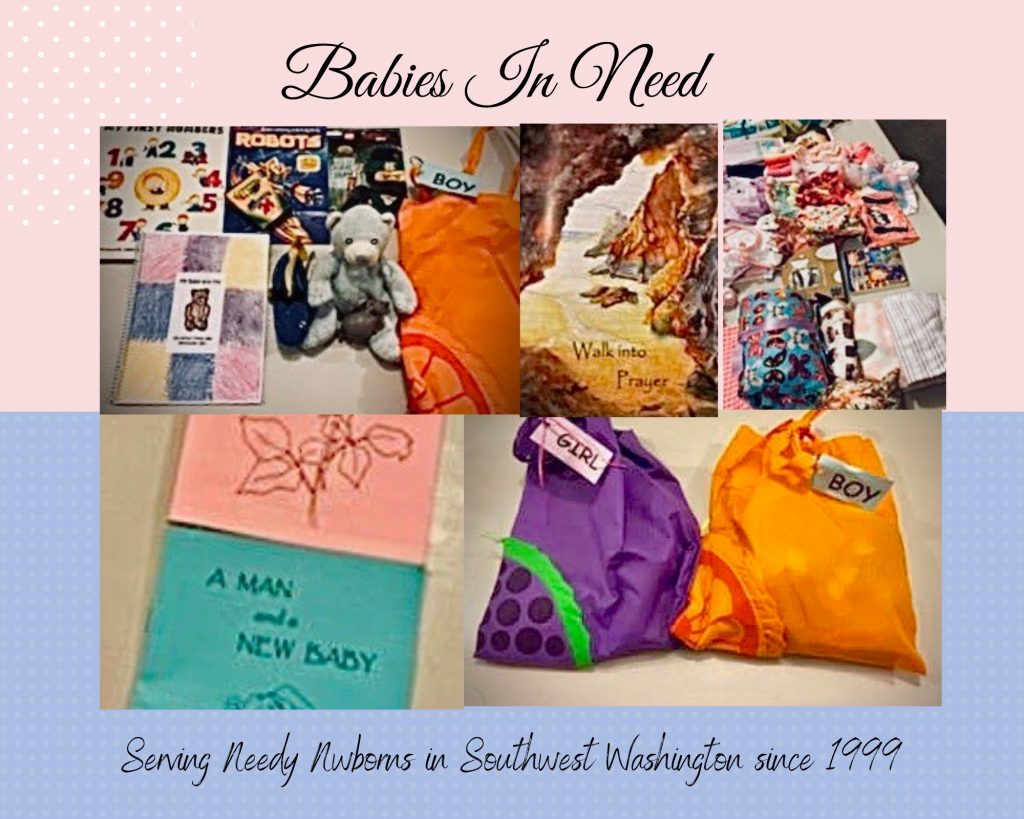 We also include:Greeting card from Babies In Need
To the Mother of a New Baby*
A Man and a New Baby*
Walk into Prayer**
Board-type storybook
Tips on reading to children
List of free local resources
Cuddly toy
* These warm, inviting, readable booklets give encouragement, sound advice and list free local services for new parents. Written for Babies In Need by Mollie Smart, PhD, author of many books on Child Development.
** This introduction to open, honest conversation with the Holy One includes familiar and beloved prayers for parents and children and a section on teaching children how to pray.