Thank you for your interest in Babies In Need! Started in 1999, we recently celebrated our 20th anniversary. We have been featured in these articles and others:
Babies In Need was featured in an article, What if… we all volunteered? in Felida Fine Living Magazine's September 27th, 2019 print edition.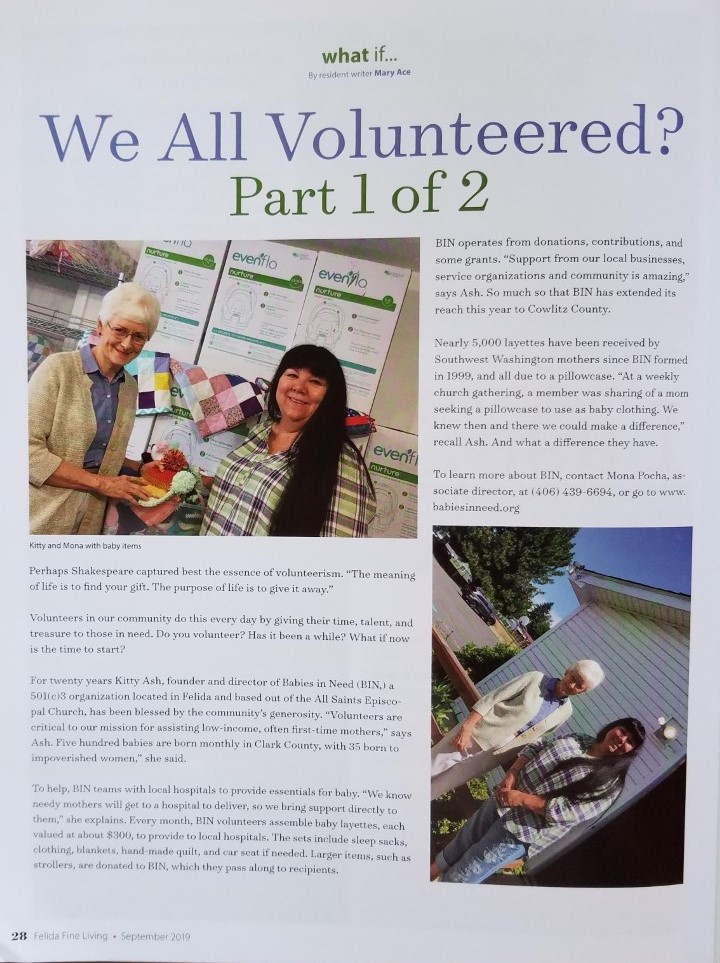 Layettes of Love was featured on the front page of the Life section of The Columbian, Sunday, July 14, 2019.
Welcoming Babies with Bundles of Love, The Columbian, Vancouver, WA. March 25, 2012.
Babies In Need serves newborns, families in SW Washington, The Reflector, Battle Ground, WA. March 14, 2012.
Press Release: Episcopal Community Action and Clark County Quilters support Babies in Need with generous grants. March 15, 2004
Community Project Supports Babies in Need. Article in Southwest Washington Medical Center's Update newsmag, March 2001.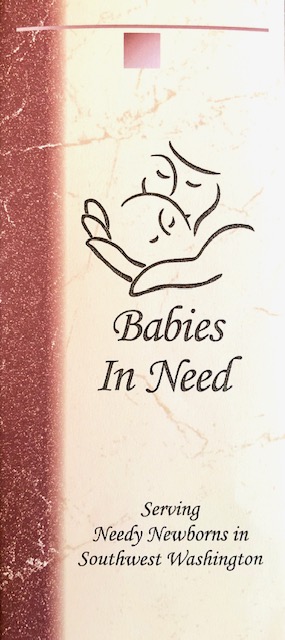 Download the Babies In Need Brochure here. (Flip on short edge to print.)
Media Contacts
Kitty Ash, Executive Director, kittyash2@msn.com, 360.573.8106
Mona Pocha, Associate Director, monapocha@gmail.com, 406.439.6694